update ( 01/02/2011 )



*On January 15, 2011 in Kamparkalns (Latvia) Husky.lv sleddog team participated on sled-dog- race "Latvian Winter Championships 2011", hosted by LKSSF www.sleddog.lv held in the framework of the Baltic Cup, and came in 1st!

From this season on our sports team starts to represent the prestigious six-dog class. Currently our leading dogs are new Baltic dogshow champions - Master and Maya, followed by dogshow most titled champion from USA - Lexi and experienced sportsdog Shukker, in front of sled are working unsurpassable Cruz with his daughter Aphrodite. As usual, all team is managed, trained and cherished by musher Raitis Shmits.

Thanks to race sponsors and the lucky-draw - husky.lv got Kickspark sled!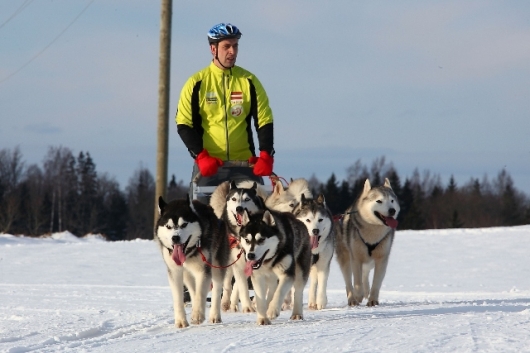 foto by Juris Ķilkuts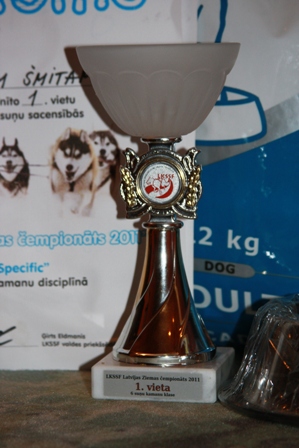 « Krieviski atpakaļ