update ( 01/04/2011 )



12.03.2011. CACIB show "Latvian Winner 2011, Rga Latvia.
Judge: Anne Indergaard (Norway)

VBIS - Carl Gunnar Stafberg (Sweden)

I WANT IT ALL BALTIC AMBER - junior class, EX2,PP

JALERRAN'S NANOOK LAST CRUSADE - veteran class EX1, PP, BM5

LATVIAN VETERAN WINNER 2011

RES. VETERAN BEST IN SHOW!!!

GAMEMASTER BALTIC - AMBER - intermediate cklass EX1, CQ

GONNA BE ME BALTIC AMBER - intremediate class, EX

*breed by us:

IBIZA HIPPY BALTIC AMBER - junior class, PP3

ECHO LUCE KALEVRA BALTICAMBER - open clas, EX1,CQ, R.CACIB

Youth handlers - Estere Ozola 2 .place (age 8-13)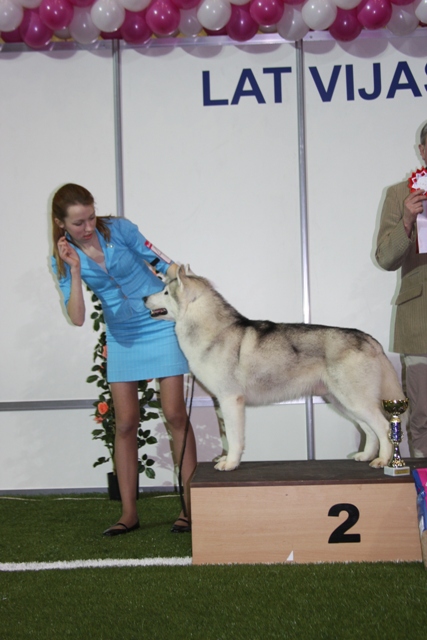 Special Thank to handler Inita Cima!
« Krieviski atpakaļ